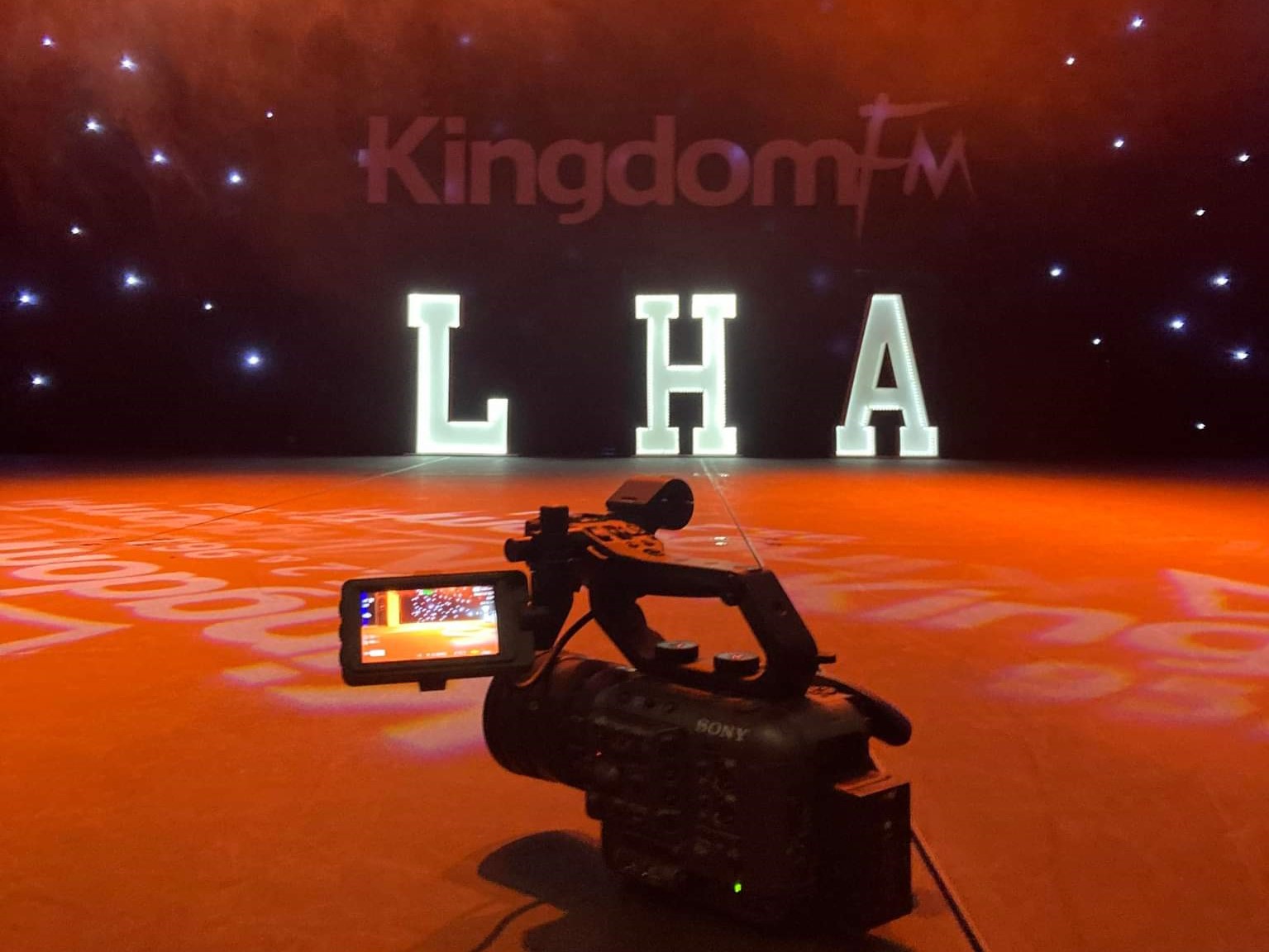 MidgieBite Media was absolutely delighted to be a part of the Kingdom FM Local Hero Awards 2022!
Now in their 15th year, the annual Local Hero Awards are a celebration of the best of Fife: the individuals, businesses, community groups, and charities that make our coastal Kingdom such a wonderful place to live and work. 2022 is the third time MidgieBite Media has been involved with the awards, and it was fantastic to provide video production services to support this brilliant event.
This year's awards were an incredible journey, as we produced 38 videos ahead of the awards – including introductions to all the finalists – in only 30 days (!). It was a whirlwind experience, but one that was immensely rewarding to be a part of. Particular thanks go to Alistair and Anne Hugh for all their hard work on the phones, scheduling all of our filming and diary appointments over this busy period.
By far, the most challenging video to produce was a tribute video in memory of Paige Dougall, a young musician from Kirkcaldy who sadly passed away in January. Featuring archived news footage courtesy of STV and recordings from Kingdom FM – as well as a special message from pop star Ella Henderson – this was a particularly emotional video to work on. You can watch this video below:
We're immensely proud of the final edit, and hope it is a fitting tribute to this incredible young Fifer. We also hope it will encourage viewers to support the fantastic new charity, Paige's Musical Butterflies, which has been set up in her memory.
The spectacular awards evening, held on Friday 26th August at the Rothes Halls in Glenrothes, was the first time the awards had hosted a live event since 2019 following the coronavirus pandemic restrictions. In addition to announcing 13 worthy winners, the event featured incredible live performances from Cheryl Crawford Dance Studios, Dov and Marrakesh, Callum Beattie and The Red Hot Chilli Pipers.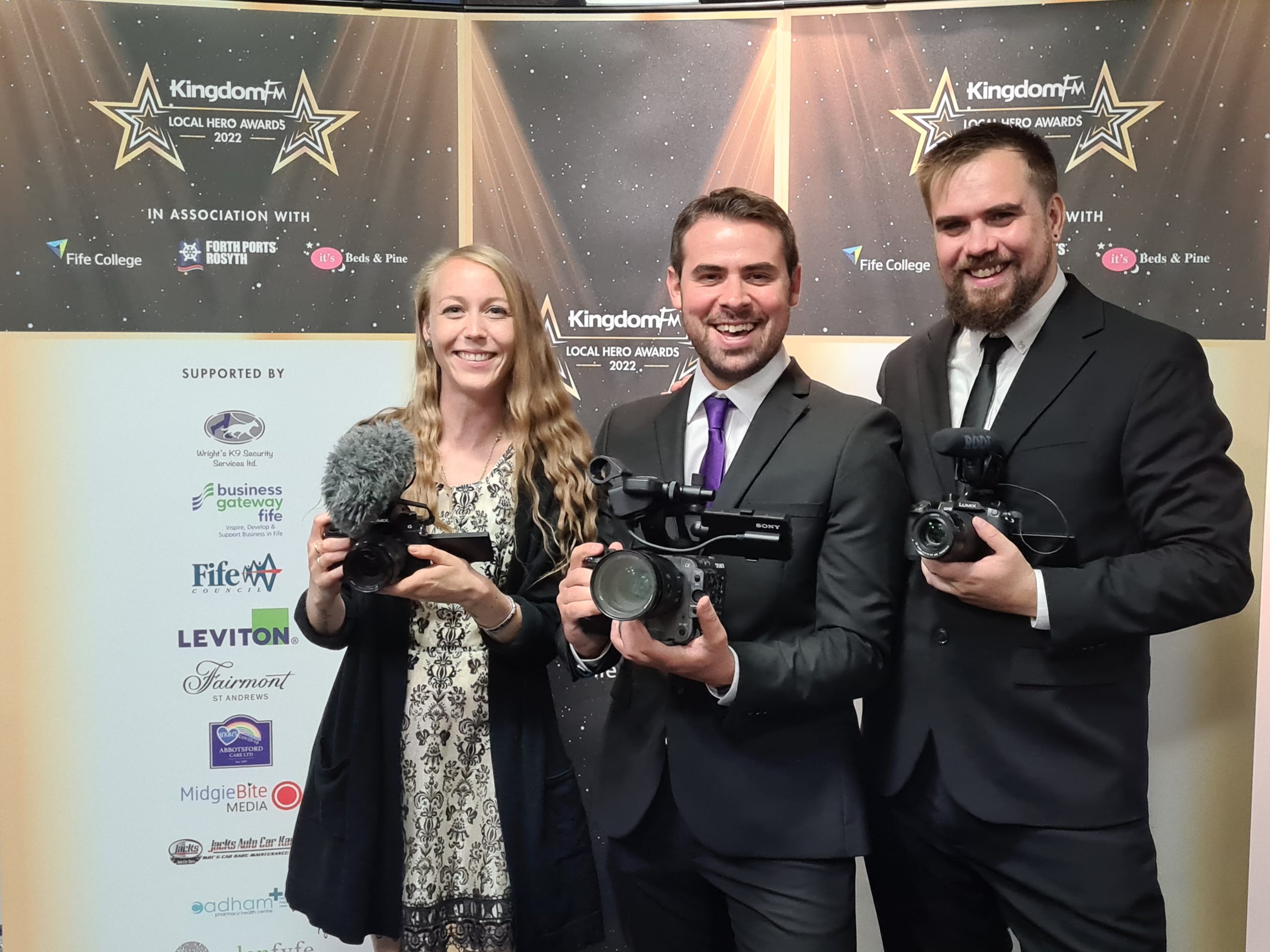 The MidgieBite Media film team – consisting of Gavin Hugh, Tom Alner, and Jenni Leigh – captured the night on film in the highlights video above.
MidgieBite Media was also there in our capacity as the sponsor of the Home Grown Talent award category, and Gavin was delighted to announce Seonaid Aitken as this year's winner. A huge congratulations to Seonaid – a brilliant winner!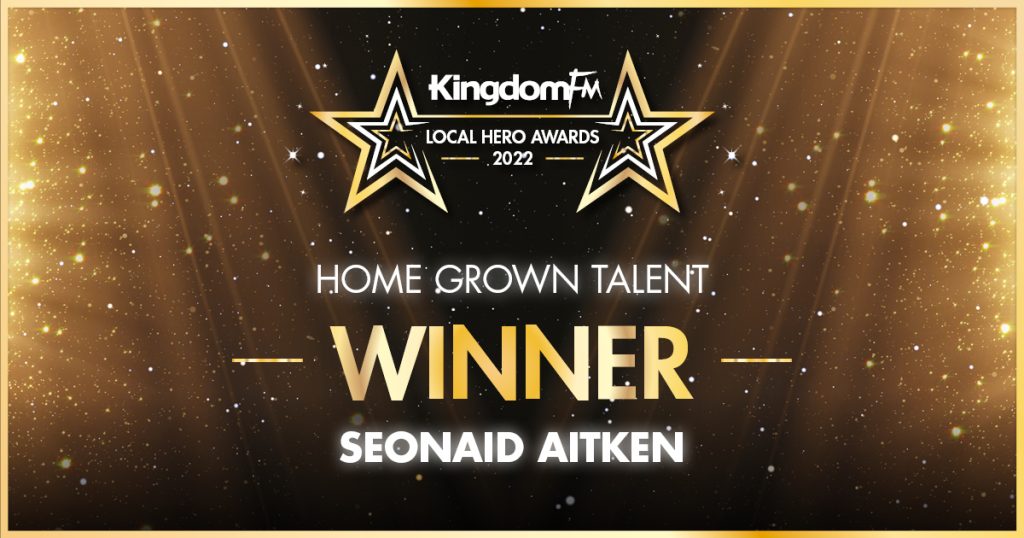 To see all of our videos from this year's awards, please visit:
https://www.kingdomfm.co.uk/life-in-fife/local-hero-awards-2022/