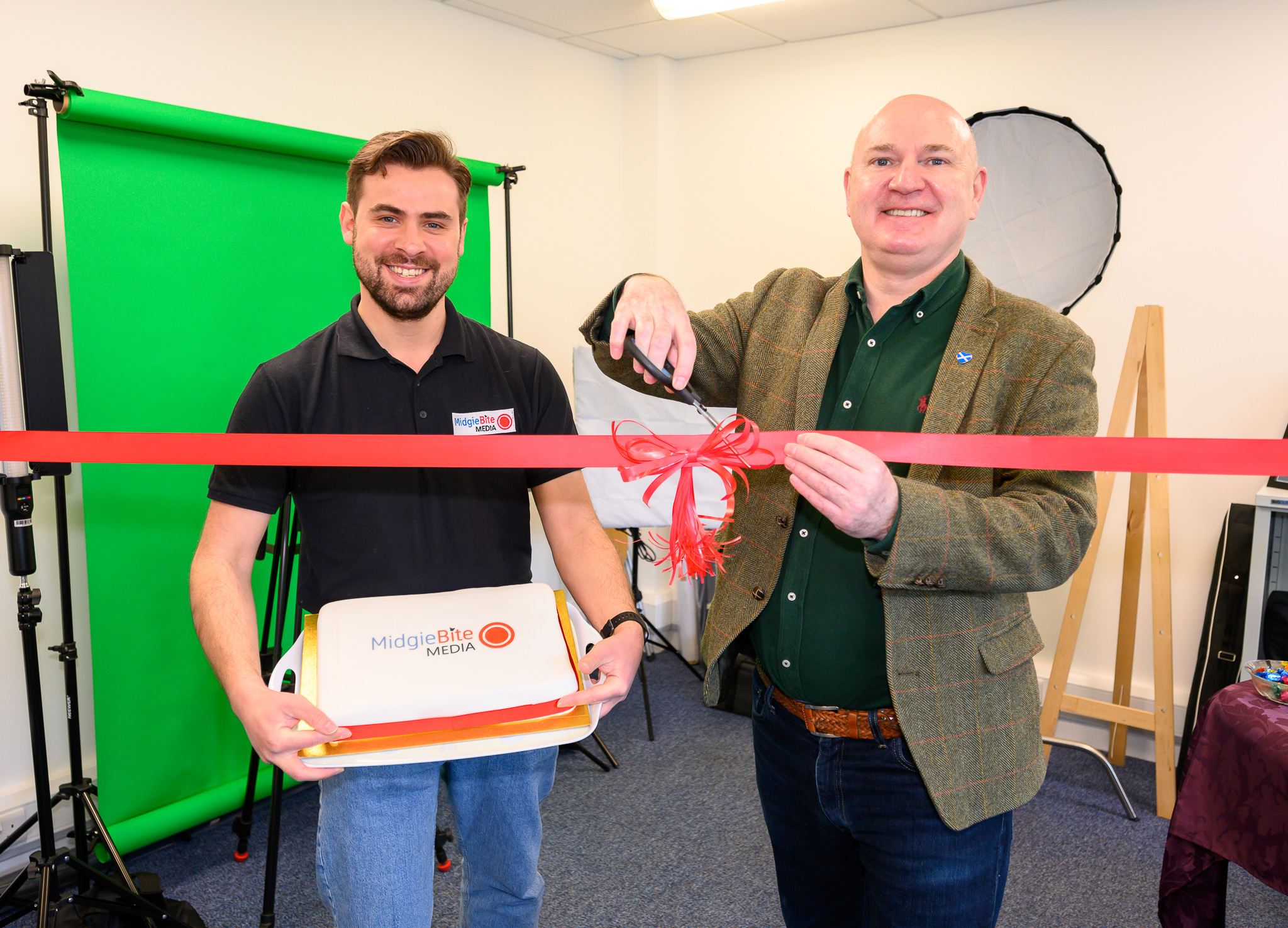 We're very excited to announce that our new office and studio space is open.
Based at the Business Incubator Kirkcaldy in Fife, our new premises provide us with a dedicated office and studio space, allowing us to grow our business and expand upon our services for clients.
The premises were officially opened by our local MP, Neale Hanvey, on Friday 11th February, at a private event welcoming the tenants of the building to visit the new studio.
Along with our videography and aerial drone services, plans are underway to introduce new services, including podcast recording facilities and studio photography in the coming weeks.
Gavin Hugh, founder of MidgieBite Media, said:
"This is our year of growth, and these new premises in Kirkcaldy are a fantastic space to take our ambitions forward. As well as continuing to offer our existing videography and drone services on location, we can now bring clients into a dedicated and controlled studio environment."
"Additionally, we'll soon be offering new services from our studio, including photography and podcasting services. We've had great feedback from our clients already, and it's really exciting to be able to diversify our offering and build the business in these areas."
"Thanks to everyone who came along to our launch event, and to Neale for cutting the ribbon. We can't wait to invite more of our clients in to visit us at our new home."