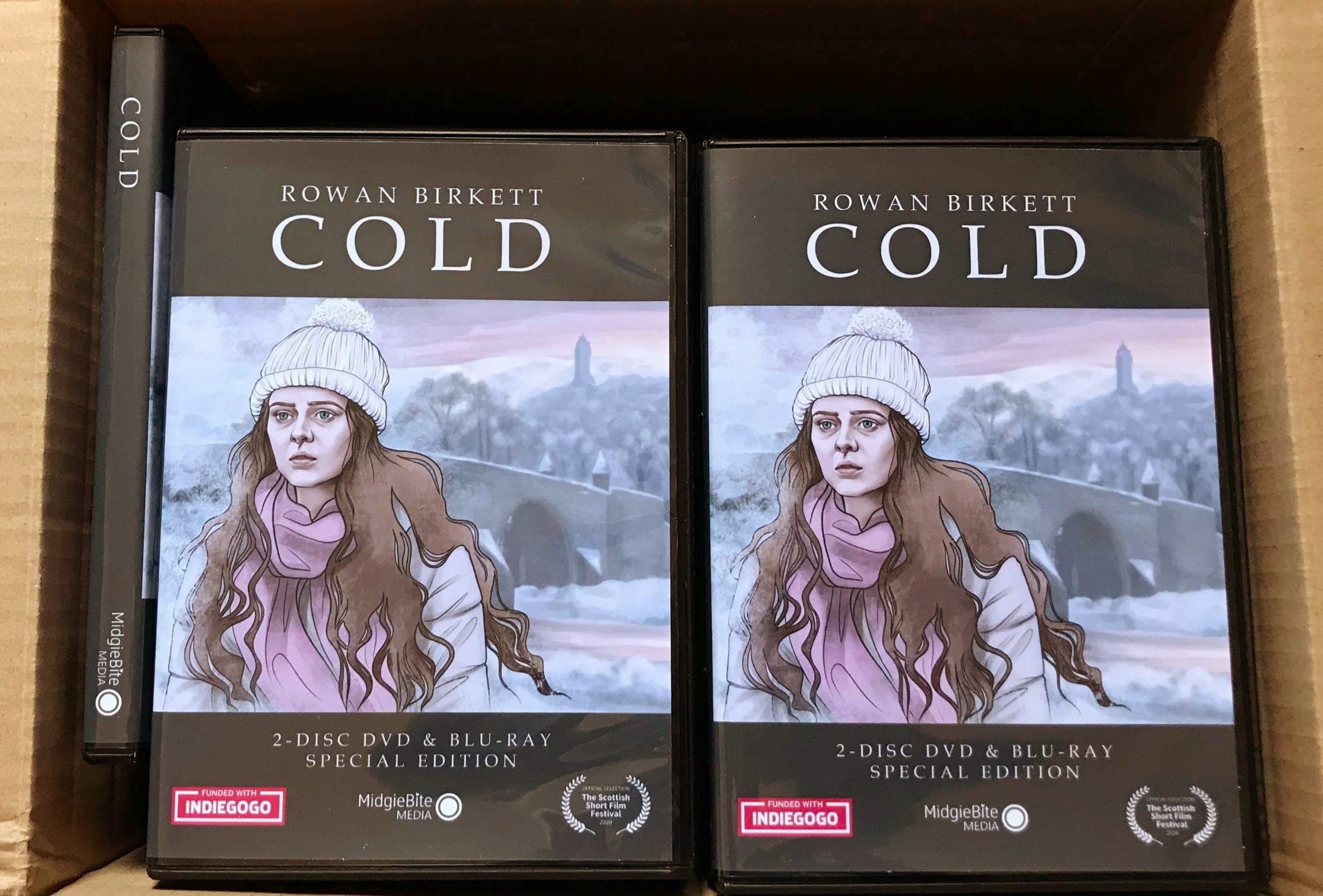 This Christmas, MidgieBite Media is delighted to be giving away a limited number of DVD & Blu Ray copies of our mental health awareness short film, Cold.
These sets contain both DVD and Blu Ray discs, meaning you can watch the film on whichever medium suits your preference. Our sincere thanks to our friends at GHS Media for their help with assembling and printing.
The Cold DVD & Blu Ray set contains:
Cold (2019) – Short Film
Interviews with the Cast & Crew
Cast & Crew Commentary
Director's Commentary
Two Alternative Scenes
Premiere Highlights Video
Teaser Trailer
Indiegogo Campaign Video
To enter our giveaway, please visit our Facebook and/or Instagram page and like, comment, and share the video post about the giveaway. We'll be selecting the winners from a random prize draw on Monday 20th December.
If you're lucky enough to be a winner, we'll message you directing using a direct message on Facebook or Instagram for details on posting.
Terms and conditions apply. Entries close at 11.59pm on Sunday 19th December. Please note that this giveaway is only open to UK residents. Please see below for full terms and conditions.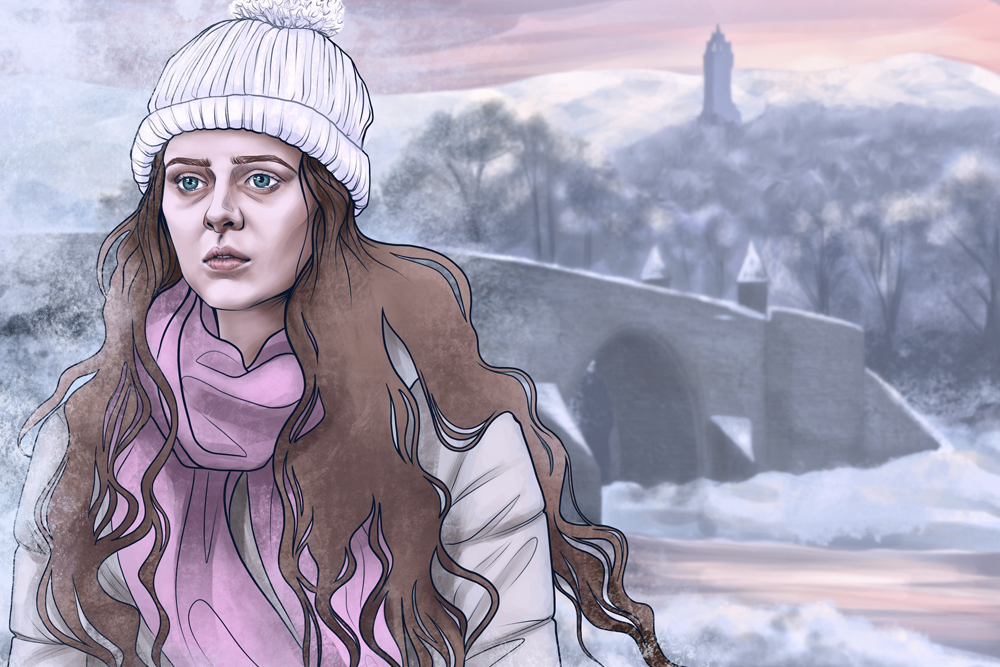 Cold was written and directed by Gavin Hugh, and stars Rowan Birkett as a young woman suffering from depression at Christmas time. The cast also includes Craig J Seath, Hana Mackenzie, Andrew Gourlay, Grant R Keelan, and Iain M Leslie. The film was released in time for Christmas 2019 at a special premiere event at the Kings Live Lounge in Kirkcaldy.
The film is a mental health awareness drama which explored coping with depression at Christmas. While Christmas can be a fantastic time of year for many, it can often be a challenging time for those suffering from mental health issues.
We would encourage anyone interested in supporting those with poor mental health at this time of year to consider supporting a mental health charity in their area, such as SAMH (the Scottish Association of Mental Health).
You can find out more about Cold on our website, here, or watch the full film below.
Terms and Conditions
1. This giveaway competition is open to Facebook and Instagram users, aged 16 and over. The promoter of this competition is MidgieBite Media.
2. This giveaway competition runs between 12.00pm on 29th November 2021 to 11.59pm on Sunday 19th December 2021. Winners will be announced on the MidgieBite Media Facebook and Instagram accounts on Monday 20th December 2021.
3. To enter, entrants must like, comment, and share a relevant post relating to this giveaway competition on Facebook and/or Instagram. These relevant posts will be marked as such on both Facebook and Instagram.
4. Any entries must comply with the usage terms and conditions of Facebook and/or Instagram.
5. Each entrant agrees that they have the authority or consent to participate in the giveaway competition. Any entries found to be made without this consent will be disqualified.
6. Entries will not be accepted if deemed inappropriate or offensive by MidgieBite Media (in its absolute discretion).
7. No correspondence will be entered into regarding the selection of the winning entries.
8. It is a condition of entry that all terms and conditions are adhered to. Submission of an entry will be taken to mean acceptance of these terms and conditions.
9. Please note that this giveaway competition is only open to UK residents.
10. Any winners will be contacted directly by MidgieBite Media using either Facebook or Instagram to arrange delivery of the DVD. Should an entrant fail to get back to MidgieBite Media within 30 days of being contacted, MidgieBite Media reserves the right to award the prize to another entrant.
11. All information gathered from entrants or winners from this giveaway competition will be processed in line with our data protection policy, which can be viewed online at: https://midgiebitemedia.scot/privacynotice/